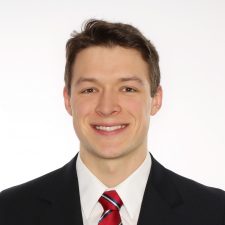 Hi, I'm Marcin, a graduate of the JU MC. I chose to come from the U.S. to pursue my medical degree in Krakow as I felt the opportunity to study in Europe would provide a unique cultural experience, allow me to immerse myself in my native culture and offer flexibility to explore different parts of the world. I was attracted to JU MC by its long history, strong reputation and commitment to academics.
Throughout my years at the JU MC, I got involved in sub-specialty interest groups, partook in clinical research, and competed on our men's basketball team. Krakow provided plenty of opportunities to enjoy life outside of medicine, whether grabbing a bite to eat on the historic Main Square or hanging out with friends along the Wawel Castle grounds overlooking the Wisla River. I made friends for life and had unforgettable experiences traveling across Europe and Asia, all while fulfilling my goal of becoming an Internal Medicine resident in the U.S. Deciding where to begin your journey in medicine is a big first step, and I am confident JU MC will meet all of your expectations. If you are looking for a unique opportunity to embrace new challenges, work alongside impressive colleagues and develop a strong foundation for your medical career, I believe JU MC is the place for you. All the best!
Marcin Kuzma, MD, Class of 2017
---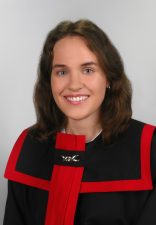 Hello!  My name is Mary and I am a Class of 2017 graduate of the JU MC SME.  I first learned about Jagiellonian University and its very long history and prestige when I went to a Polish school on Saturdays while growing up in Chicago.  I knew that I wanted to go into medicine by the time I was in high school.  When I was in college, I found out that there was an opportunity to study medicine in English at Jagiellonian in a system modeled after the American medical school system at about a quarter of what it costs in the US.  I knew this was the best choice for me because I would not have the burden of huge debt that one must take on when going to medical school in the US.  I would get the chance to study medicine at a world-renowned university and live in Europe for four years.
While medical school was challenging and stressful, I absolutely loved my time at JU MC.  If you work hard and put in the effort, JU MC will provide you with all the tools you need to succeed and meet your goals.  I received many residency interview offers at competitive programs and I matched at my first choice, Internal Medicine-Pediatrics at Loyola University Medical Center in Chicago.  Kraków is a beautiful and amazing city to live in so I also had a lot of fun during medical school, met life-long friends, and had the opportunity to travel all over Europe.  I am very happy to be back home for my residency, but I will always consider Kraków to be my second home and I am forever thankful to JU MC for helping me fulfill my dream of becoming a physician.
Maria Strus, MD, Class of 2017