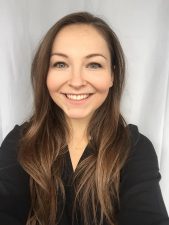 Hi, I'm Justyna, a 6th-year student at JU MC and this June I will be graduating with my medical degree!
I knew the Jagiellonian University was the place for me after visiting beautiful Krakow a few years before starting my medical education. I cannot imagine a better place to study medicine – the campus is located in the heart of the city, Krakow is vibrant and student-friendly, and the location allows for easy opportunities to travel Europe in your free time.
I joined the JU MC Student Government early in my first year and it has been a very rewarding and educational experience. I have learned more about the school, its deep history and foundations, and met many amazing and inspiring people. There are so many initiatives and activities you can participate in at the UJ, both medical and non-medical, to ensure your experience here is well-rounded and meets all of your expectations.
If you're looking for a unique experience, new challenges, the opportunity to cultivate your interests, and are excited to collaborate with bright minds from all over the world, then I highly recommend studying in Krakow at the Jagiellonian University Medical College!
Justyna Zybaczyńska, Class of 2018
---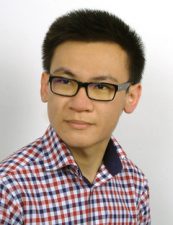 After I had graduated from JU MC and started working, I realized that the lessons I learned from JU MC have a lifelong impact on my career. Not only did I acquire medical knowledge essential for a clinical career, through problem-based learning lessons since the second year, but the educators at this school had taught me how to think critically about problems and to solve them systematically. This sort of critical thinking is a soft skill that I found to be crucial also in careers outside clinical medicine.
At JU MC, I was especially impressed by the quality of the educators who always made sure that they efficiently delivered their precious basic and clinical knowledge. The discussions with clinicians during bedside training were often stimulating. The excellent facilities provided by the University Hospital and the specialized pediatric hospital at Prokocim offered us the opportunities to witness various patient cases including rare pediatric diseases and to learn from each of them.
Life in a medical school can be daunting at times but a run around Błonia or along Vistula river as well as a leisure walk around the beautiful Rynek Głowny helped put my mind at ease after long hours of study. After having traveled to multiple cities, I have not found any city as comforting as Kraków for students. When I reflect on my 6-year rewarding experience at JU MC, I conclude that it did not only made me a better person but also prepared me in unpredictable ways for my career.
Hong Huat Hoh, Class of 2015